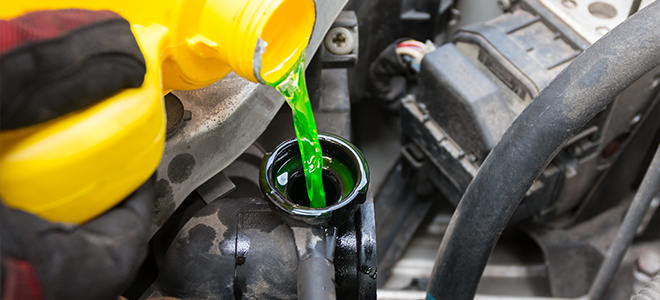 PYROCHEM develops & manufactures different grades & chemistries of quality engine coolants & anti-freezes for the Industrial,  Automotive & OEM markets.
These advanced engine coolants/anti-freezes are marketed under the brand name of PYROCOOL.
PYROCOOL engine coolants provide exceptional protection to the cooling systems of modern & conventional engines against boiling, freezing, corrosion & scaling.
Advanced corrosion inhibitor packages (OAT, IAT, HOAT) & additives are incorporated in these coolants for ultimate protection & performance of cooling systems.
 Anti-freeze Coolants
PYROCOOL G-39

Coolant / Antifreeze / Anti-rust-Concentrate                   

PYROCOOL G-39 provides ultimate corrosion, freeze & boiling protection to the engine cooling systems. It also provides supreme rust protection to all cooling system metals and alloys including copper, aluminum, tin & solder. PYROCOOL G-39 is based on modern Organic Acid Salts (OAT) technology corrosion inhibitor package.

PYROCOOL G-39 can be used in all diesel, gasoline & natural gas engines, allowing you to inventory only one coolant for your entire mixed fleet.

PYROCOOL G-39 is in concentrated form and must be diluted with water before use.
Colour: Green

PYROCOOL G-35

Coolant/ Anti-Freeze / Anti-rust – Pre Mixed Ready to use

PYROCOOL G-35 is a 50/50 Ready Mix version of PYROCOOL G-39 and has all the properties of PYROCOOL G-39.
Color: Red

PYROCOOL G-59

Coolant / Antifreeze / Anti-rust-Concentrate

PYROCOOL G-59 contains Inorganic Additive Salts ( IAT Technology) corrosion inhibitor package ( Nitrite + Molybdate + Phosphate) and is particularly designed for heavy duty diesel, gas & natural gas engines where nitrite based coolants are recommended.

PYROCOOL G-59 imparts excellent corrosion protection to all cooling systems metals and alloys used in open & closed recirculatory cooling systems .

PYROCOOL G-59 is in concentrated form and must be diluted with water before use .                                                           

 Color: Red

PYROCOOL G-55

Coolant / Anti-freeze / Anti-rust-Pre Mixed Ready to use

PYROCOOL G-55 is a 50/50 Ready Mixed, version of PYROCOOL G-59 and has all the properties of PYROCOOL G-59.
Color: Red

Pyrocool Anti-rust Coolants
PYROCOOL G-31

Coolent/ Anti – rust – Ready to use

Excellent summer or tropical engine coolant with ultimate rust & corrosion protection to all cooling system metals & alloys used in open & closed cooling systems.

PYROCOOL G-31 is formulated with a premium OAT (Organic Acid Technology) corrosion inhibitor package and specialized wetting agents to enhance heat transfer capacity of cooling systems – allowing engines to run at lower temperatures thus preventing harmful overheating.

PYROCOOL G-31 is ready-to-use and does not have antifreeze properties.

Color: Green

PYROCOOL G-51

Coolant/ Anti – rust – Ready to use

Heavy duty engine coolant particularly designed for diesel, gas & natural gas engines.
PYROCOOL G-51 provides excellent rust & corrosion protection to all cooling system metals including copper, aluminum & tin.
PYROCOOL G-51 contains specialized wetting agents along with a premium Inorganic Additive Technology (IAT) corrosion inhibitor package. PYROCOOL G-51 is ready to use coolant without antifreeze properties.
Color: Red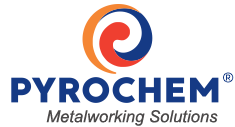 PYROCHEM (PRIVATE) LIMITED

19 KM, Multan Road,Lahore, Pakistan
Tel: +92 301-840-5727 ,+92 301-840-5728
Email: mail@pyrochem.com.pk

Incorporation Year: 1996 | NTN: 1260790-8 | STRN: 0302290001019 | Registration No: 1260790
Copyright © 2019-2022 PYROCHEM (PRIVATE) LIMITED