ABOUT PYROCHEM
PYROCHEM is a specialty chemical & lubricant manufacturing company based in Lahore, Pakistan.
PYROCHEM is in business since 1996 and specializes in the development, production & sale of advanced Metalworking Fluids, Metal Surface Treatment Compounds, Metal Forming Compounds, Industrial Lubricants, Automotive Chemicals, & Ancillary Products.
OUR CAPABILITIES
PYROCHEM has complete testing & product development facilities at its laboratories in Lahore. Our products are shipped to our customers only after passing through a series of qualifying tests by our quality control chemists.
For over 25 years, we have been collaborating with our customers to develop specialized products & services as per their requirements and demands. Our capabilities to develop new specialty products and maintain the existing ones at the highest industry standards are matchless and are the real foundation of our success and that of our customers.
AFTER-SALE SUPPORT
PYROCHEM also provides on-site after-sale support & training to its customers by its trained technicians & engineers. In case our customers face any challenge, our service team respond quickly and come up with innovative solutions to resolve the challenge. Our service team also help our customers to run & maintain our products in the most effective & economical way.
FEATURED PRODUCTS
Universal Cutting Oil
PYROCUT 6122  is our most widely used water soluble cutting oil for general purpose cutting & grinding operations of ferrous  metals and aluminum alloys. PYROCUT 6122 performs exceptionally well under harsh working conditions & has excellent stability in hard water. PYROCUT 6122 also offers super rust-protection & microbial resistance.
Super Rust Preventative
PYROGUARD 52 is our advanced formula rust preventative for general purpose rust protection & finger mark neutralization. It also has exceptional de-watering characteristics & can be applied on wet work pieces. PYROGUARD 52 is ideal for shipment of parts to reach their destination in rust-free condition.
Multimetal  Cleaner
PYROCLEAN 113 is our modern, versatile cleaner for both ferrous & non-ferrous metals. PRYOCLEAN 113 performs exceptionally well even at lower temperatures to clean metal surfaces from various kinds of impurities & soils. PYROCLEAN 113 is ideally suited for conversion coating lines and areas where high quality surface cleaning is required.
NEWS
Henkel Surface Technologies
Januray 1, 2019
To strengthen our Surface Treatment Product Portfolio we signed  an agreement  with  Henkel Pakistan on Januray 1, 2019. As per agreement Henkel Pakistan will market its BONDERITE range of Surface Technologies in Pakistan through PYROCHEM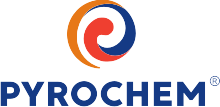 19 KM, Multan Road, Lahore 53700
Pakistan
Cell: (+92) 301-840-5727 , (+92) 301-840-5728
info@pyrochem.com.pk 

Incorporation Year: 1996 | NTN: 1260790-8 | STRN: 0302290001019 | Registration No: 1260790
Copyright © 2019-2020 PYROCHEM (PRIVATE) LIMITED